Trade
Having begun our adventure back in 1986, Vintage Roots has spent the last 37 years fostering an unrivalled reputation as the go-to specialist supplier of organic and biodynamic wines, beers & spirits.
Founded in 1986, Vintage Roots is still run by very much 'hands-on' directors Lance Pigott and Neil Palmer and we have never diverted from our organic focus.
We are award-winning in the wine industry, including Green Retailer of the Year and our own label Hoopoe for Organic Initiative Of The Year (both Drinks Business 2015).
Vintage Roots have supplied UK trade with an extensive range of award-winning organic, biodynamic and mostly vegan-friendly wines, spirits and beers since 1986. We have always been fully committed to the UK's organic drinks market and to finding the very best products for trade – we aren't doing it just because it's currently 'trendy' or 'happening'. We have long-standing relationships with many worldwide suppliers spanning decades, giving us access to an extensive range of the very best products.

Over 550 organic wines and drinks, carefully chosen and tasted by our buying team

Many award-winning in both the organic and mainstream wine world

Wide selection of vegan and vegetarian friendly wines as well as biodynamic and no added sulphur wines

Direct from growers and winemakers worldwide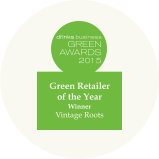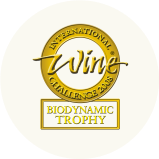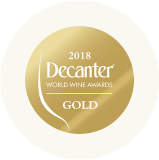 I love wine made
with integrity, dedication and
sense of place. And wine
that respects both the drinker
and 'the place'.
Neil Palmer, Owner
How we work?
Service
Trade-experienced sales team that covers most of the UK, providing expert advice on products, business development ideas and supporting clients with tastings and other events
Our own on-site warehouse at our Hampshire-based HQ as well as a bonded warehouse, affording access to efficient order processing and large quantity fulfillment
Wide grower contacts, enabling us to offer exclusive 'own label' products to individual clients
In-house tasting notes and wine list support
Efficient courier service to the UK mainland
Marketing
We engage with our trade clients on social media to help promote related events and promotions
Newsletters on deals and information to help your team build knowledge
Identifying national campaigns where we can work with trade to promote sales
Working with the media to help gain our stockists a mention where we can
The original founders and directors of the business are Neil Palmer and Lance Pigott. They both work in the business still, on a day-to-day basis.
The business is a lot bigger than it was of course, and now includes a team of fifteen and more. Many of us still have to multitask and apart from all the buying, marketing, finance, office and customer service roles, and we have a warehouse (we pick and pack all our own orders), drivers and a hard-working sales team too.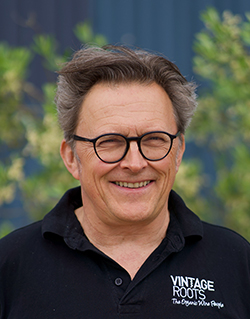 Neil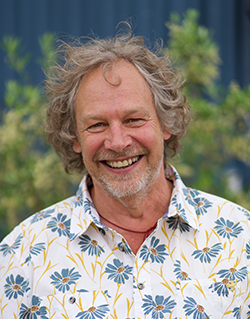 Lance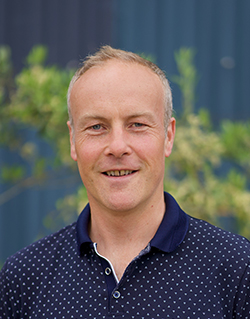 Steve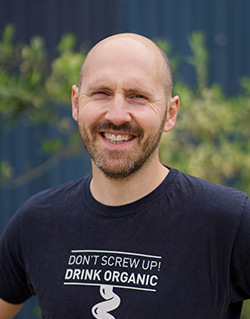 Joe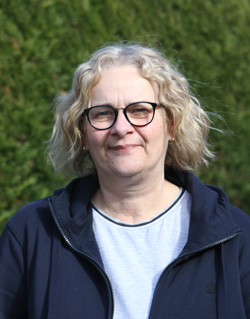 Karen
Emily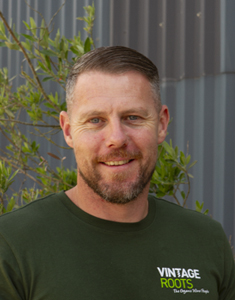 Craig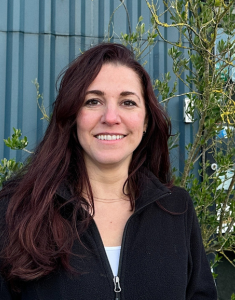 Mary
Our sales team in the following regions
Emmanuel Byilingiro
South West Sales Manager (Devon, Dorset, Somerset, Cornwall, Avon, S.Wales, Gloucs and Oxon)
A well established sales manager in this area for several years, ex Restaurant Manager and Wine Buyer with an MBA in Wine Business Management, he has established Vintage Roots here with a string of superb wine events and tastings. He has a great understanding of the fast lane life of hotels and restaurants and can be on hand to give you all the information you need on your organic and biodynamic wine buying decision.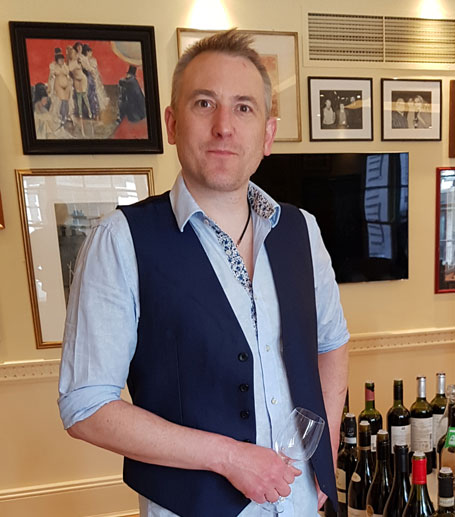 Niall Fogarty
Sales Manager (London and M25 corridor)
Niall is on the ground in London working with restaurants, delis, merchants and shops establishing the Vintage Roots service – tasting events and staff training come natural to this ex-sommelier. Niall is on hand in London and the surrounding area to help you with information and training in organic and biodynamic wine and to help promote your wines the best way possible.
Our founders and directors
Both Neil and Lance are heavily involved in the business still on a day-to-day basis alongside the rest of the team. You can find out more about how Vintage Roots all began here.
Neil on Vintage Roots…
"35 years on, and I still get a huge buzz out of running Vintage Roots, there's never a dull moment and I'm hugely proud of what we've achieved and where we are heading. I also don't have to preach the benefits of 'organic' any more as I did with evangelical zeal in the old days (I guess I must have bored the pants off folk at parties!). People know what organic wine is all about nowadays; I've now got the confidence just to say 'taste that'…" My 1st big break: "Dad showing me how to use the corkscrew!"
Lance on Vintage Roots…
"My 1st big break: "Either selling our first van load of 60 cases in the first 2 months of business – way beyond what we expected – or possibly selling about 2,000 cases of a red called Albaric (VPD du Gard) into Peter Dominics as it then was, in the late 80s…. it was a BIG deal way back then!"
Don't screw up – drink organic!
Colin Dunn
Organic Trade Catalogue
Please enter the following address details so that we can post a trade catalogue to you. We will also send you updated versions of our trade catalogue from time-to-time.
"*" indicates required fields