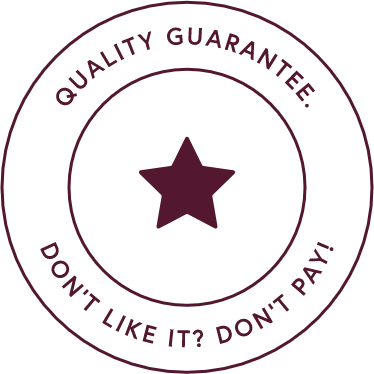 We spend a lot of time selecting our wines, as at the end of the day it's the foundation of our business.
We are confident that you will enjoy them. If you really do not, or if there's a quality issue, contact us to discuss and we'll find a solution for you via a refund, a replacement or voucher as appropriate.
Frequently Asked Questions
You can trust us to safely deliver deliciously satisfying, certified organic drinks to your door, at fair prices. We run an ethical business, believe in our products and look after our customers. We're an award winning drinks supplier and organic is not a 'fad' or sideline for us, we've been 100% organic since we formed, back in 1986. In 2015 Drinks Business named us Green Retailer of the Year.
Original founders and directors Neil Palmer and Lance Pigott still run and work closely in the business, our people include the wine team, customer service and office, warehouse, drivers and pickers (we pick and pack all orders ourselves), as well as a small sales team covering much of the UK.
Organic wine is made using only organically certified grapes, grown without synthetic pesticides, herbicides, fungicides and chemical fertilisers. Since the 2012 vintage, new winemaking regulations mean the whole process is certified from harvest to bottle and the term 'Organic Wine' can be displayed on bottles.
Benefits can be numerous! Taste for a start, organic grapes are healthy and balanced and are of course the raw ingredient for any great wine. Health benefits include ingesting less man made toxins, especially pesticide residues and less sulphur dioxide too which is the 'wine preservative'. By drinking 'organic' you are also helping support a cleaner environment and protect soils and water.